DINNER AND A SHOW!
Prairie Moon is committed to the arts in Evanston and we proud to partner with Fleetwood-Jourdain Theatre to offer a package of dinner and theatre tickets for only $25.
Below you will see a list of current show offerings as well as an example of the dinner package included. Purchase below and bring your ticket in on the day of the show to enjoy a three-course dinner to include soup or salad, entrée of your choice, and a dessert of your choice.
Dinner reservations must be made in advance by calling 847-864-8328. Please present proof of purchase to receive your meal and admission to the play.
ABOUT FLEETWOOD-JOURDAIN THEATRE
Based in Noyes Cultural Arts Center, Fleetwood-Jourdain Theatre presents powerful, thought provoking, community-centered programming with a commitment to diversity and creative excellence. From original plays to Broadway, Fleetwood-Jourdain Theatre delivers the very best theatre in Evanston and the Chicago area.
For more information about the plays or Fleetwood-Jourdain Theatre please call (847) 866-5914 or email fjtheatre@cityofevanston.org
Sunset Baby by Dominique Morisseau
July 13-28
Nina, a young, tough independent woman, is visited by her estranged father, a former
revolutionary in the Black Liberation Movement who seeks to mend their broken
relationship. As father and daughter circle one another, deep-rooted wounds
are discovered, generational differences exposed and burning truths lay bare.
Dates/Times
7/13    7pm
7/14    3pm
7/20    7pm
7/21    3pm
7/27    7pm
7/28    3pm
Your ticket is good for a three-course dinner at Prairie Moon on the day of the show.
The menu varies but here is an example of your choices.
You must call the restaurant in advance to secure your reservation. Please call Prairie Moon at 847-864-8328. Please present your ticket to your server. Meal is only valid on the day of the performance.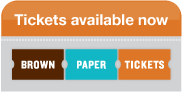 Black Ballerina (World Premiere) by Stephen Fedo and Tim Rhoze
August 10-25
As a young Black Ballerina dreams of fulfilling her passion to dance the
iconic roles in the world of classical ballet she has to confront the realities of
discrimination, harassment, and broken promises while fighting for the right
to dance. Teeming with original music and choreographed ballet performances, Black
Ballerina is a gift to everyone.
Dates/Times
8/11    3pm
8/17    7pm
8/18    3pm
8/24    7pm
8/25    3pm
Cost is $25 per ticket, which includes a three-course dinner and tickets to the show. 
Tax and tip are not included. Please call the restaurant to make your reservations at 847-864-8328.
Present proof of purchase to both the restaurant and theatre.